Akuma, 18, Mężczyzna, Polska
www.facebook.com/Inachujsi…Ostatnio online: 3 godziny temu
3

1

2

9

3

0

odtworzeń od 4 X 2009
47 375 ulubionych utworów | 5 postów | 5 list odtwarzania |

7 981 wiadomości
Odśwież |


Źródła
| | | | | |
| --- | --- | --- | --- | --- |
| 1 | | | | |
| 2 | | | | |
| 3 | | | | |
| 4 | | | | |
| 5 | | | | |
| 6 | | | | |
| 7 | | | | |
| 8 | | | | |
| 9 | | | | |
| 10 | | | | |
| 11 | | | | |
| 12 | | | | |
| 13 | | | | |
| 14 | | | | |
| 15 | | | | |
| 16 | | | | |
| 17 | | | | |
| 18 | | | | |
| 19 | | | | |
| 20 | | | | |
| 21 | | | | |
| 22 | | | | |
| 23 | | | | |
| 24 | | | | |
| 25 | | | | |
| 26 | | | | |
| 27 | | | | |
| 28 | | | | |
| 29 | | | | |
| 30 | | | | |
| 31 | | | | |
| 32 | | | | |
| 33 | | | | |
| 34 | | | | |
| 35 | | | | |
| 36 | | | | |
| 37 | | | | |
| 38 | | | | |
| 39 | | | | |
| 40 | | | | |
| 41 | | | | |
| 42 | | | | |
| 43 | | | | |
| 43 | | | | |
| 45 | | | | |
| 45 | | | | |
| 47 | | | | |
| 48 | | | | |
| 49 | | | | |
| 50 | | | | |

Źródła
| | | | | | |
| --- | --- | --- | --- | --- | --- |
| 1 | | | | | |
| 2 | | | | | |
| 3 | | | | | |
| 4 | | | | | |
| 5 | | | | | |
| 6 | | | | | |
| 7 | | | | | |
| 8 | | | | | |
| 9 | | | | | |
| 10 | | | | | |
| 11 | | | | | |
| 12 | | | | | |
| 13 | | | | | |
| 14 | | | | | |
| 15 | | | | | |
| 15 | | | | | |
| 17 | | | | | |
| 18 | | | | | |
| 19 | | | | | |
| 20 | | | | | |
| 21 | | | | | |
| 22 | | | | | |
| 23 | | | | | |
| 24 | | | | | |
| 25 | | | | | |
| 26 | | | | | |
| 27 | | | | | |
| 28 | | | | | |
| 29 | | | | | |
| 30 | | | | | |
| 30 | | | | | |
| 32 | | | | | |
| 33 | | | | | |
| 34 | | | | | |
| 35 | | | | | |
| 36 | | | | | |
| 37 | | | | | |
| 38 | | | | | |
| 38 | | | | | |
| 40 | | | | | |
| 41 | | | | | |
| 42 | | | | | |
| 43 | | | | | |
| 44 | | | | | |
| 45 | | | | | |
| 46 | | | | | |
| 47 | | | | | |
| 48 | | | | | |
| 49 | | | | | |
| 49 | | | | | |
O mnie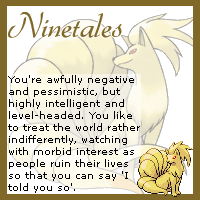 Saving people, hunting things, the family business :)
If you love nu-metal and tech death just like me, I salute you :)
What Metal type are you?
Your Result:
Progressive/Technical Metal
You must play an instrument. It is the only way you will like odd time signature changes and general mastering of the instrument as portrayed by your favorite prog-metal band. Technical musicians are for extreme people who want music no one can replicate. You enjoy Dream Theater, Cynic, and Atheist.
** Note: There may be a cross-over with Tech-Death lovers.
Result Breakdown:
88% Progressive/Technical Metal
84% Death Metal
73% Nu Metal
38% Thrash Metal
28% Black Metal
27% Power Metal
24% Heavy Metal
7% Not Metal
Quiz Created on GoTo Quiz
Have I ever told you the definition of insanity?
History means nothing if nothing's learned from past mistakes
SEEN LIVE
Decrepit Birth
Aborted
Kreator
Cryptopsy
Cattle Decapitation
Arch Enemy
System Divide
Dyscarnate
Acrania
Marty Friedman
Re-Armed
Ortodox
Perfect
Lady Pank
Shining
The Last Show Of War
Degrengoland
Burn The Cross
D.S.F.
Snafu
Variograf
1st Rule: You do not talk about FIGHT CLUB.
2nd Rule: You DO NOT talk about FIGHT CLUB.
3rd Rule: If someone says "stop" or goes limp, taps out the fight is over.
4th Rule: Only two guys to a fight.
5th Rule: One fight at a time.
6th Rule: No shirts, no shoes.
7th Rule: Fights will go on as long as they have to.
8th Rule: If this is your first night at FIGHT CLUB, you HAVE to fight.




Name: Derek
Nickname: Akuma
Born: 7th March 1997 (When darkness came xD)
Blood type: 0
Zodiac: FIshes (Fuck yeah xD)
Height: 190cm
Weight: didn't check xD
Hair: black (13 years ago pure white like Dante from DMC xD)
Eyes: Brown
Occupation: Lazy musician/writer of offensive lyrics/Human, that learn... things xD
Location: Poland, in city where Sauron lives xD
Pets: older brother xD
Religion: don't believe in any shit called god, satan or afterlife
Languages: Polish, English, Deustch, Japanese :P
Likes: death metal, coffee, writing stories, concerts, Anime, Manga, PC games, darkness, moonlight etc. ^^
Dislikes: Pop, Techno, Disco, Sun, Crowded places, annoying people and attention whores :P
Dreams: Become immortal or have a true friend :)

I'm Gintama addict and big fan of Supernatural/Hannibal/The Following/Friends tv shows ❤❤❤

http://www.anime-planet.com/users/Dario97 ;)

Oto mój kanał YT na którym znajdziecie materiały poświęcone tematyce gier przedstawione dosyć nietypowym sposobem:
www.youtube.com/user/Dario97PL